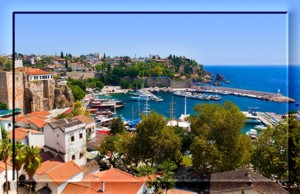 Pregnancy Termination Abortion Clinic İn Antalya

Many foreigner and turkish patients choose to end their pregnancy with a short, simple in-clinic procedure, known as a uterine aspiration.
This pregnancy termination option removes the pregnancy with light suction from a handheld device. The entire appointment typically lasts less than one hour, and the vast majority is spent in the privacy of your own patient room where your partner, family members, or friends may be with you.
We use multiple abortion methods to reduce pain, including i.v. sedation at no additional fee.
Antalya Abortion Hospital ; When you arrive at the pregnancy termination clinic, you will meet your Antalya Mitera Clinic's Patient Care Guide who will be with you throughout your entire appointment. She will describe the abortion process for you, and help you understand what to expect both during and after your procedure
You will also have as much time as you'd like to speak with female gynecologist certified doctor Nevra to make sure all of your questions are answered.
After ultrasound, DrNevra will complete the abortion procedure.
You may receive IV sedation medications for this procedure if you would like. The abortion procedure, called a uterine aspiration lasts only a couple of minutes.
You may have light bleeding and cramping after the pregnancy termination procedure for a couple of days but you may resume normal activity the day of your procedure and return to your normal routine.
A clinic staff member Dr nevra will follow up over the phone with you a few days after your first appointment to check-in, and you will have access to a 24/7 phone line to reach the physicians with any questions or concerns.

Antalya Abortion Clinic; Mitera Abortion Clinics
Turkey Mitera Clinic ;Our clinic is located in a discreet office building in the heart of İstanbul Turkey. Your privacy is important to us, and each patient has their own private room.
There are no waiting rooms and no lines, so you will likely never see another patient.
Dr.Nevra's Mitera Clinic Turkey believe that access to abortion is a right for all people regardless of the reason behind their decision.
Mitera Clinic offer a non judgmental, compassionate, and supportive space for people to receive high quality care.
Abortion Cost in Antalya is USD 700- 800,good pregnancy termination price
.

Best Clinics, Hospitals, Abortion Doctors in Antalya /Abortion For Foreigners İn Turkey Antalya / Best Abortion Prices in Antalya / English Speaking Gynecologist